SEE THE COLLECTION
Click to fall in love
This is it. A unique style that was all the rage last season and is really stepping it up this fall.
It's the Vigo style and it's here to win you over.
Light sole, wide upper, zip close, soft leather, functional design…
What more could you ask for? Choose your favourite colour and get comfortable.
TECHNICALLY COMFORTABLE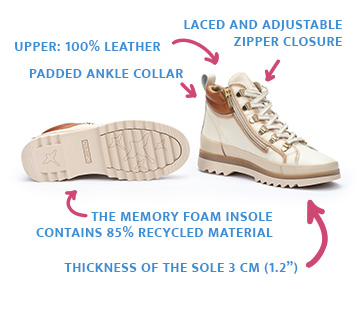 A very special design that has it all. However, most important of all are the people who have given everything to bring to life a comfortable, flexible, high-quality pair of shoes with fun designs, which you will just love. Here we take you through the step-by-step production process of the Vigo style.
SEE THE COLLECTION